Research Goals
Our laboratories explore the mechanisms for cardiovascular diseases. We focus on macrophage biology and microcalcification development in atherosclerosis, heart valve disease, and metabolic disorders.
---
---
Recent News
2019-01-04 - Toshiaki Nakano publishes in Circulation AHA Journal:
Toshiaki Nakano et al., just published "Uremic Toxin Indoxyl Sulfate Promotes Proinflammatory Macrophage Activation Via the Interplay of OATP2B1 and DII4-Notch Signaling" in Circulation. Read it here!
2018-12-19 - The 2018 Longwood Extracellular Vesicle Symposium "From Science to Therapeutics":
The symposium took place at CICS on November 28, 2018.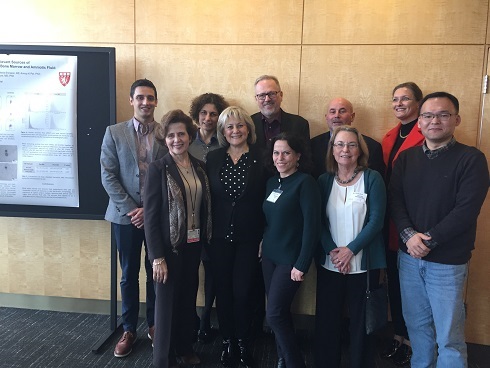 2018-11-12 - American Heart Association Scientific Sessions:
Shunsuke Katsuki and Ryo Kawakami presented their data in the oral sessions of the AHA 2018 . Congrats to both of them. Shunsuke was invited to the ATVB early career networking reception.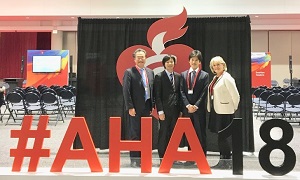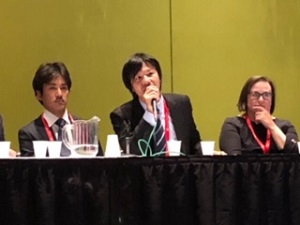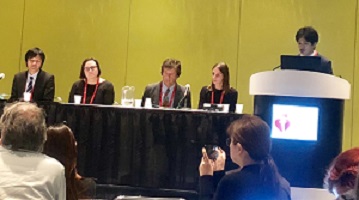 2017-05-16:
Masanori Aikawa moderated at World Medical Innovation Forum 2017, the Special Focus Session "Japan Today". Here is a link to the Japan session on this YouTube channel.
2017-05-01:
Elena Aikawa kicked off the Word Medical Innovation Forum in Boston today by promoting her Heart Valve Translational Research Program at Brigham and Women's Hospital.